History
Permanent management bodies (Board of Directors and Management Board) of the Bank have been formed

Bank becomes a member of The Russian-Asian Union of Industrialists and Entrepreneurs

Fitch Ratings upgrades Asian-Pacific Bank to 'B', Outlook Stable
The Bank of Russia has become the owner of more than 99.9% of ordinary shares of Asian-Pacific Bank public joint-stock company

The functions of the provisional administration to manage Asian-Pacific Bank PJSC are assigned to LLC Fund of Banking Sector Consolidation Asset Management Company

The Bank of Russia Board of Directors took a decision to guarantee the continuity of activity of Asian-Pacific Bank PJSC during the duration of the plan of the Bank of Russia's participation in bankruptcy prevention measures for the Bank
Member of Asian Financial Cooperation Association
The award "Financial Elite of Russia", Grand-Prix: Regional Bank 2016
VMHY injected RUB 2,2 bln into the Bank capital

APB acquired M2M Private Bank (JSC)

Purchase of loan portfolio of Raiffeisen Bank at the Far East

APB is a member of Sino-Russian Financial Council

APB inclusion in the list of 10 regional banks for participation in the government program for capitalization
MIB provided EUR 20 mln for financing of SMEs&Energy Efficiency projects

Placement of Subordinated Eurobonds in the amount of USD 42 mln

Additional share issue for the total amount of RUB 609mln

RUB 3bln second mortgage-backed bonds issue
APB is in top-30 banks by net profit

Fitch assigned B+ long-term issuer default rating

EBRD provided RUB 1bln loan facilities for financing of SMEs & Energy Efficiency projects

RUB 3bln bond issue, 3-year term
Debut mortgage-backed bonds issue: RUB 2 bln, maturing in 2045

IFC granted USD 30 mln 7-year subordinated loan

Debut RUB 1.5bln 3-year bond issue
EBRD's Trade Facilitation and SME lending programs

Moody's rating upgrade to B2

Opening of the proprietary processing center

Purchase of offices of several banks exiting Far East and Siberia
Moody's assigned B3 rating

Further proactive expansion in Far East and Siberia

Acquisition of Expo-Leasing

KB and KPB merged with APB
SME & Corporate banking active development

Rapid expansion of the network

3 new regions in Siberia

IFC acquired 7% stake in APB
East Capital acquired minority stakes in APB, KB & KPB

Regional expansion in Far East

Asian-Pacific Bank (APB) is the new brand name of the Bank;

VMHY acquired KamchatPromBank (KPB)
Retail banking development launched

VMHY acquired control over Amurpromstroybank and Kolyma Bank (KB)
Incorporation of Amurpromstroybank
Strategy
Our mission
To become the trusted partner in the world of financial services for our clients doing it transparent, simple and convenient
Our values
We value those who come to us. And we want to make their life easier, to be with them sincere and open, giving new opportunities and surprising with impressive speed of decisions.
Ease and clarity
We aim to become for our clients the trusted partner in the world financial services doing it transparent, simple and convenient.
Openness and sincerity
Personal finance is a very sensitive area for most of our clients. We seek to be open for clients and sincere in our communication, respecting their feelings and wishes.
Technological effectiveness and comfort
We improve technological effectiveness of our service constantly to become even quicker and more accessible. At the same time new technological decisions are focused on clients convenience firstly.
Achievements and Awards

Top20 Russian banks
2019 Forbes and Statista's research on
the best world banks based on customer
satisfaction

The 2018 Quality Recognition Award for Outstanding Achievement of Best-in-Class MT103 STP Rate 98.98%

Expert RA rating agency "Leader in small business loans growth in 2015"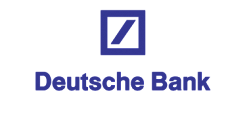 GOLD USD STP Excellence Award 2014 for the high
quality of execution of international payments in US
dollars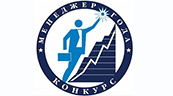 The award «Manager of the year in the banking sector» in the «Team of the Year», 2012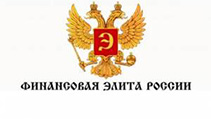 The award "Financial Elite of Russia",
Grand-Prix: Regional Bank 2016
Contacts
Maria Rozbitskaya
Head of International FI
+7 (495) 988 -3069 (ext. 1078)
Anna Vetrova
Head of Investors relatons Division Internatonal relatons Department
+7 (495) 988 - 3069 (ext. 1219)